https://www.startnext.com/sayhey
Let's imagine you are new to the city of Berlin. How do you decide where to hang out? How do you meet new people? The SAY HEY tag will help you to orientate and find new spots, activities together with others. And they could become your new friends.
We are convinced that also people who now the city but want to attend new kinds of meetups or learn about something new will love this easy way of connecting spontaneously.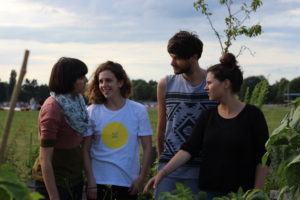 It's about having fun, being spontaneous and being surprised by how well interaction works – even if people never met before.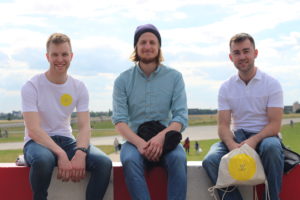 We would like to see as many SAY HEY tags as possible in Berlin, to really show the openness and kindness which is leading this international scene. People should have the freedom to decide when they are ready for new things.
But see for yourself: