---
Research
At the beginning of the project we asked ourselves :
"Where does disability start? Is it the impairment that disables people? Or is it the attitude of society or the environmental barriers, that actually disable people?"
We had several interviews that led to many insights, such as:
There are more special solutions for people with disabilities and less inclusive ones. Therefore there aren't many encounters for people with and without disabilities. This results in prejudice and fear of contact.
So for creating more encounters we wanted to make something inclusive, which both people with and without disabilities can use.
Accordingly to this we asked ourselves what the most effective target group would be.
We decided to focus on children, because we want to encourage the interaction in an early age by playing.
We had the idea of an inclusive playground and had several ideas for inclusive playground equipment. We chose to design a swing.
---
Process
There are many types of disabilities, it is not very possible to include every single condition. We decided to focus on one type of disability and start small. Because of one of our interviewees, we decided to focus on children who doesn't have much muscle strength. This means a, their body would require some support in order to sit up, and b, they are very sensitive to how hard the material is. These define the objectivities of our materials, which are soft enough to feel comfortable, and has the ability to adapt to the body shape.
First thing that came out to our mind is a bean bag structure. In our first experience we put the bean bag filling into an elastic fabric and came out with this interesting structure.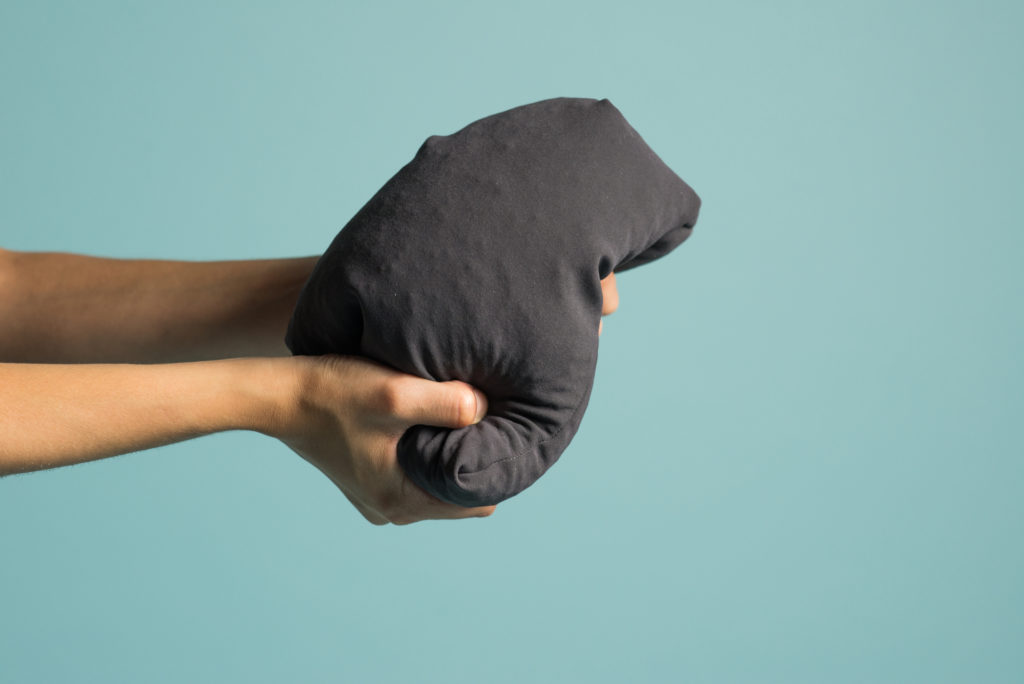 It is fun to play with, but as you can see this structure probably won't last one week in a public playground. We later tried out a more tough and water proof fabric—neoprene, it still didn't really solve the problem since once there is a little hole in the structure, the entire thing become not functional.
After this, we moved on to foam. The foam we purchased give us a lot of freedom to build a more interesting structure.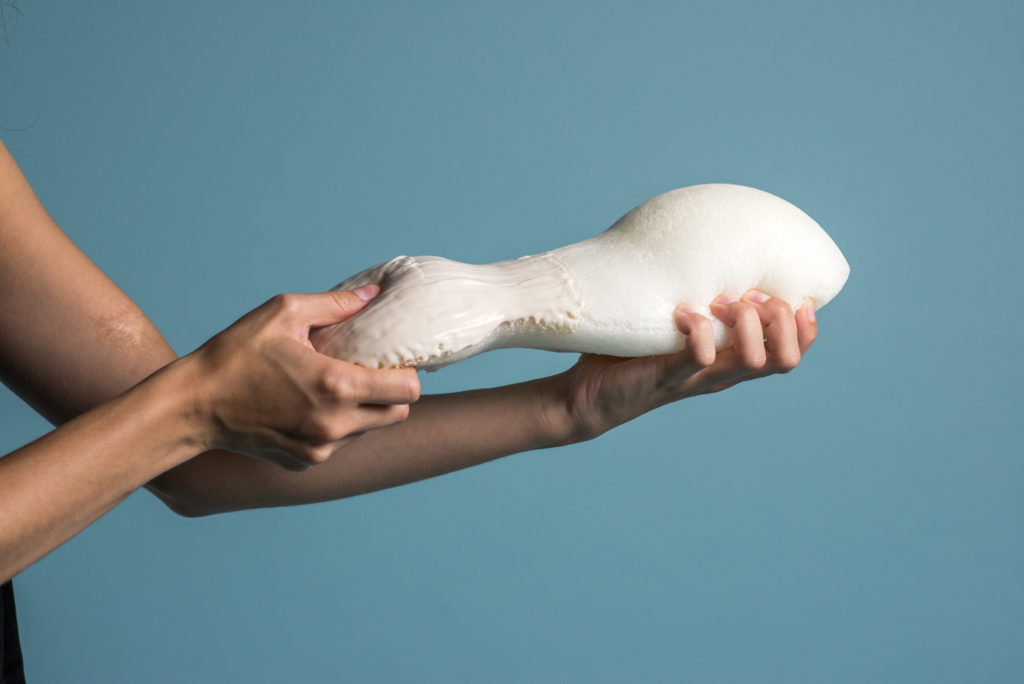 Yet we were still seeking a more comfortable material, and ended with memory foam.
Memory foam was first developed by NASA to improve the safety of aircraft cushions. When it was first commercialized, memory foam was mainly used in medical and sports area. Today, it is widely seen in pillow and mattress business as people found it is very good to release next pain or back pain.
It was in the middle of our structure brainstorming that we realized some of the sketches look like a cloud, that is why we name the swing CLOUDI.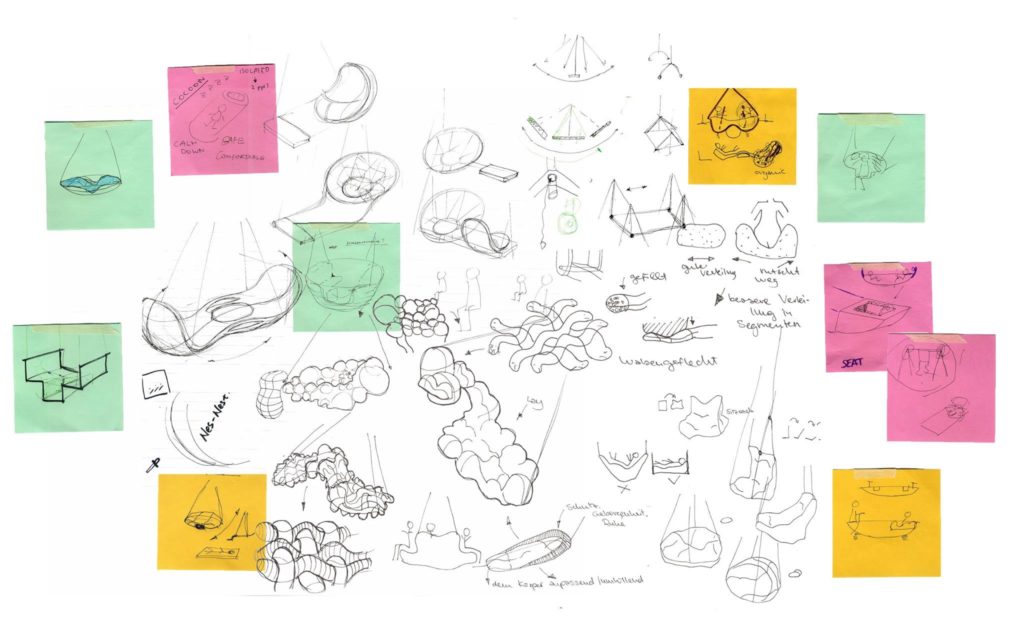 We also made some 3D prints based on visual aesthetics. On tope of these, we began to study if the forms make sense, and if the bumps actually adapt to the body.
The project is still on going. We are still in the middle of experimenting the under structure of the swing as well as the proaction on the surface: a tough fabric or some type of rubber coating.
---
Cloudi
CLOUDI is a start to our vision of an inclusive playground and society, as its educational concept is timeless. It appeals to all kinds of people to enrich their lives through diversity.
We want to approach universal design as close as possible. Redesigning an object which is a regular feature of certain public spaces comes with a lot of responsibility as it is very challenging to find a shape and material that suits everybody's needs. On the basis of our interviews and design research we tried to develop an object which appeals to the basic human needs like comfort and security.
CLOUDI is not barrier-free in a sense that you can roll with a wheelchair on it. But it is inclusive as it is designed in such a way that people with physical impairments can engage in active play.
Thus, universal design is very demanding.
The goal is to install the swing on a public playground and so it left us with more questions: How are people reacting to it? And the material has to be tested: How robust is it in daily use?
We found that human centered design of a play object for public spaces is too ambitious for a semester project, so this project is not over yet. So if you have any thoughts or feedback, feel free to contact us!